Recent graduates and current students have been directly impacted by the pandemic. Many of you have reached out and asked how you can help. We encourage you to be available for advice, guidance, leads, opportunities or simply encouragement. Here we have some specific examples of how you can engage with students and recent graduates.
SFS alumni in need of career help and support, please reach out to us through the tools and resources below.
Support Student and Recent Graduate Careers Anchor
Support Student and Recent Graduate Careers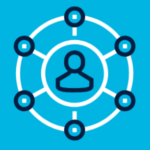 SFS in the Field
Host a live alumni career chat to engage with graduate and undergraduate SFS students to share your post-Georgetown experiences, and inspire the next wave of SFS professionals.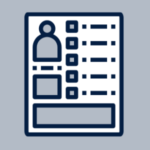 Hire a Hoya
Is your organization hiring for full-time or internship opportunities? The SFS Career Center can post positions, compile resume books, and connect you with graduate and undergraduate SFS talent.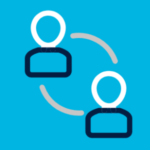 Coach a Hoya
SFS alumni coaches needed! We are seeking alumni volunteers to connect with students one-on-one for resume reviews, interview prep, and industry conversations.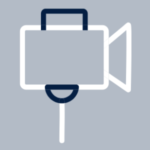 SFS Spotlights
Share your story! Volunteer to be showcased (or recommend a fellow Hoya!) in a recorded video interview to share your highlights from the Hilltop and wisdom from the workplace.
Please reach out to Camille Grayson to engage with our students and alumni in any of these ways!
Back to Top
GSFS Alumni Resources Anchor
GSFS Alumni Resources
Are you contemplating a job search or career transition? Alumni of all School of Foreign Service graduate programs have full access to most the Graduate Career Center programs and services.
Handshake
Handshake serves as the hub for the Graduate Career Center coaching, events, and job postings curated for our student population and alumni.
Job Postings –  Handshake maintains a database of thousands of posted positions in the public, private, and nonprofit sectors requiring various levels of experience.
Career Coaching – As an alumnus, you may use Handshake to schedule a one-on-one coaching session in person, on Skype, or over the phone with a career development professional to discuss your job search needs.
Career and Industry Events – Alumni are welcome to take part in many of our employer information sessions, career fairs, and other job-related events. Most require an RSVP through Handshake.
If you do not already have access to Handshake, send an email to sfscc@georgetown.edu with your name, graduation year, and program. We will send you an email with a password to enter the system.
Career Bulletin
Alumni may subscribe to the Career Bulletin, the SFSCC's newsletter aimed primarily for . The Career Bulletin contains announcements and job information relevant to both current students and alumni. It is available via email.  Email us at sfscc@georgetown.edu to subscribe, including your name, program, and graduation year.
Other Resources
The Center provides a number of materials online designed to help you with your job or internship search. These include sample resumes, tips on interviewing, salary negotiation and how to write an effective cover letter.
Back to Top